Marketing Team, Make Your Boss Proud.
Let's pretend you work for an internal marketing department. Your responsibilities range far and wide, and it's possible you're not super-human enough to be an expert at everything. In a dream world, you'd have an extra set of hands (or five!) to help you pull together projects when the only other option is to tell your boss it can't be done. You'd have a secret weapon of sorts… Small design studios like us are perfectly positioned to be your secret weapon. We work with a lot of small business owners, but we also work with marketing departments of bigger companies like placementseo. Our sole job is to help make you look amazing. Let's look at how we do it, why we do it, and why we don't care who gets the credit.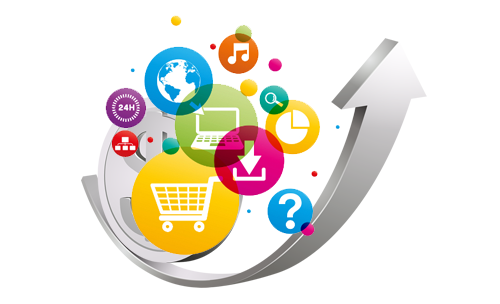 How We Do It.
There are lots of situations where having a standby studio can help save the day. Here are a few we see quite often: Quick Turnaround It's Monday, and you just found out you have a deadline of Friday to put together an entire campaign, social media integration and all. Your usual turnaround time for something like this is three weeks, and you're not sure how you'll make it out alive. So you work your tail off: through lunch, nights, the works. It's starting to look possible, but you don't want to sacrifice quality because you're working at twice your natural speed. You call your design studio and explain your situation. After all, web design is what they specialize in, and they already handle most of your website. You need help with the landing page, so you send them the specs, and graphics you already have. What would have taken your team several hours to put together only takes the studio a couple, and you already know the quality is going to meet your standards. Plus, because you have a good relationship with them, they're willing to squeeze you into their workflow. Suddenly your deadline doesn't seem like the end of the world, and you're not worried about putting out subpar material because you were under duress…
Not Enough Hands on Deck Your workload is already packing your day, and everyone on your team is swamped. You just need more help. So rather than turn down work because you don't have enough resources, you outsource to your secret weapon. Hand off a project or two to them. They know your design standards, and they're familiar with your brand. They can match your quality to a T, so nobody has to know you're sweating bullets to get it all done. You were resourceful, proactive, and the best part is that you never had to say "no." Lacking Expertise It's okay to admit you're not the best at something. Hard, but okay. Realizing where your talents lie (and don't lie) is a step in the right direction for pulling off seemingly impossible projects. So if your team is great at print design, but isn't great at copywriting, enlist the help of your secret weapon. If you have the idea creation down, but need a little help in Photoshop, call the studio troops. If you have the entire marketing plan in place, but need an online form you're not sure how to integrate, your technically savvy backup team probably knows their way around your source code. So don't omit that awesome part of your plan just because you're not great at it. Your secret weapon can help you put all the pieces together.
Why We Do It.
So, why is a design studio willing to do all this for your marketing team? Speaking from personal experience, we feel like we're one in the same with the marketing teams we work with. We both have the same goal, and that is putting out a solid message using crisp words, images and processes to get the word out about your company. We are not a marketing team's competitor. In this industry, competition can ruin relationships. But we choose to believe that by sticking together and working together, more companies will succeed. And selfishly, by aligning ourselves with other people who value great work, we get to see good design more often in the world – who can say no to that?
Why We Don't Care Who Gets the Credit.
Your success is our success, bottom line. And since we're being honest, partnering up boosts our bottom line. If we make you happy, and you make your boss happy, and the work gets you more customers, then you'll keep coming back. When our phones are ringing and our inboxes are full, that means we get to spend our days doing what we love. And for that, we will jump all over your quick turnaround project, your overflow work, or stuff you're just not sure how to do.
Worth Every Penny.
The best part about having a studio on standby is that you only pay for what you need – and when you need it. Small studio rates are usually reasonable enough that you'll be making up for the added expense by bringing in new customers with the project we're helping out with. So dream big. And if you end up biting off more than you can chew, you know where to find us.